Densely Connected Bidirectional LSTM
Code
available at https://github.com/IsaacChanghau/Dense_BiLSTM
Contributions
Proposal of a densely-connected architecture applied to bi-directional LSTMs
Comparison against state of the art methods for sentence classification on five datasets
Advantages
The authors point out two main advantages of their approach
Easy trainability even of deep architectures.
Good parameter efficiency.
Proposed model
Conceptual summary of architecture

Detailed comparison with stacked RNN architecture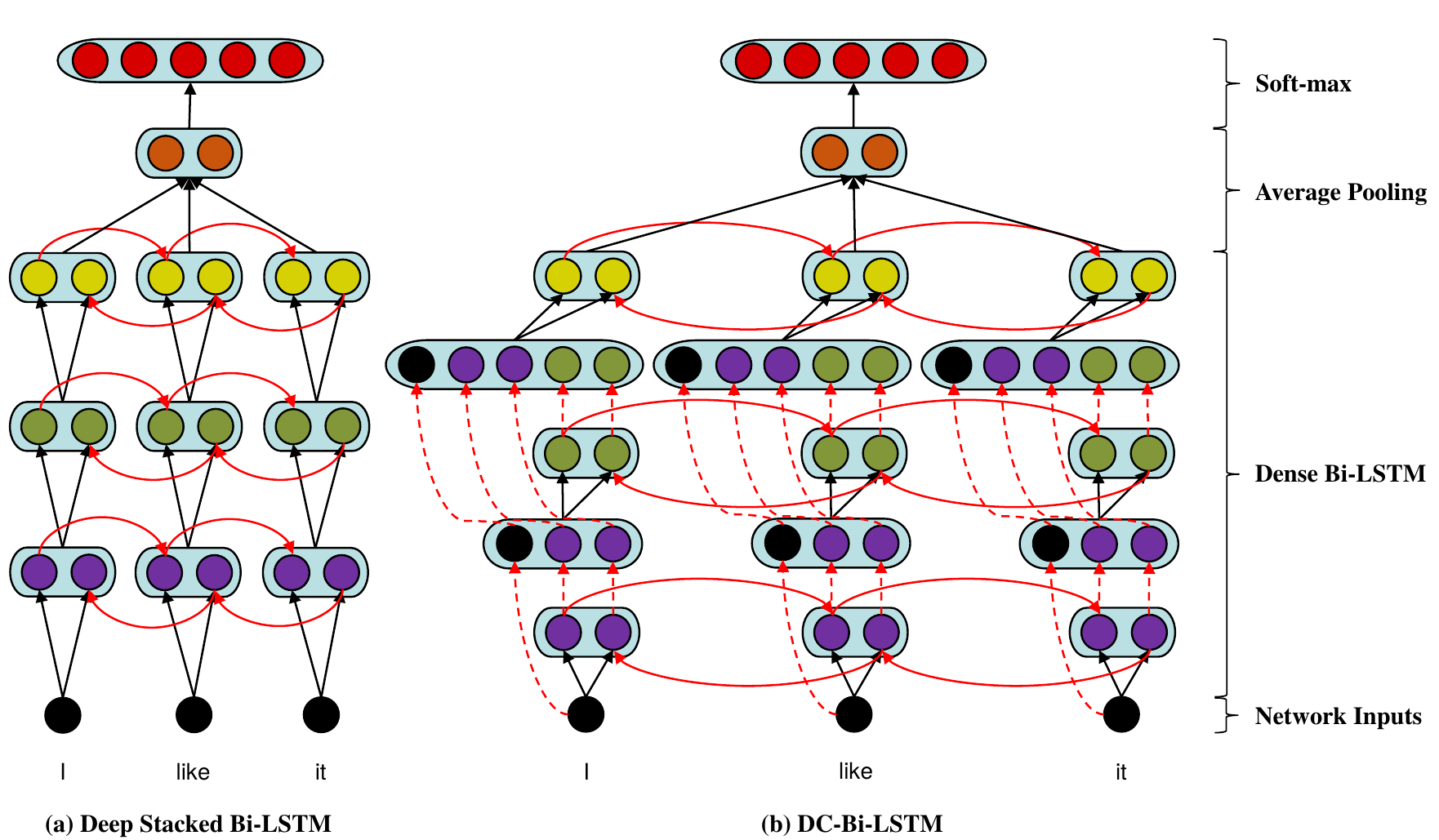 Experiments
Data
MR - Movie review data; positive / negative
SST-1 - extension of MR; more fine-graned labels
SST-2 - SST-1 with binary labels
Subj - sentences; subjective / objective
TREC - questions for 6 classes person, location, …

c - number of classes.
l - average sentence length.
train / dev / test - size of train / validation / test set ('CV' means 10-fold cross validation)
Main experiment
They achieve state-of-the-art performance superior to simple (Bi-)LSTM and CNN approaches.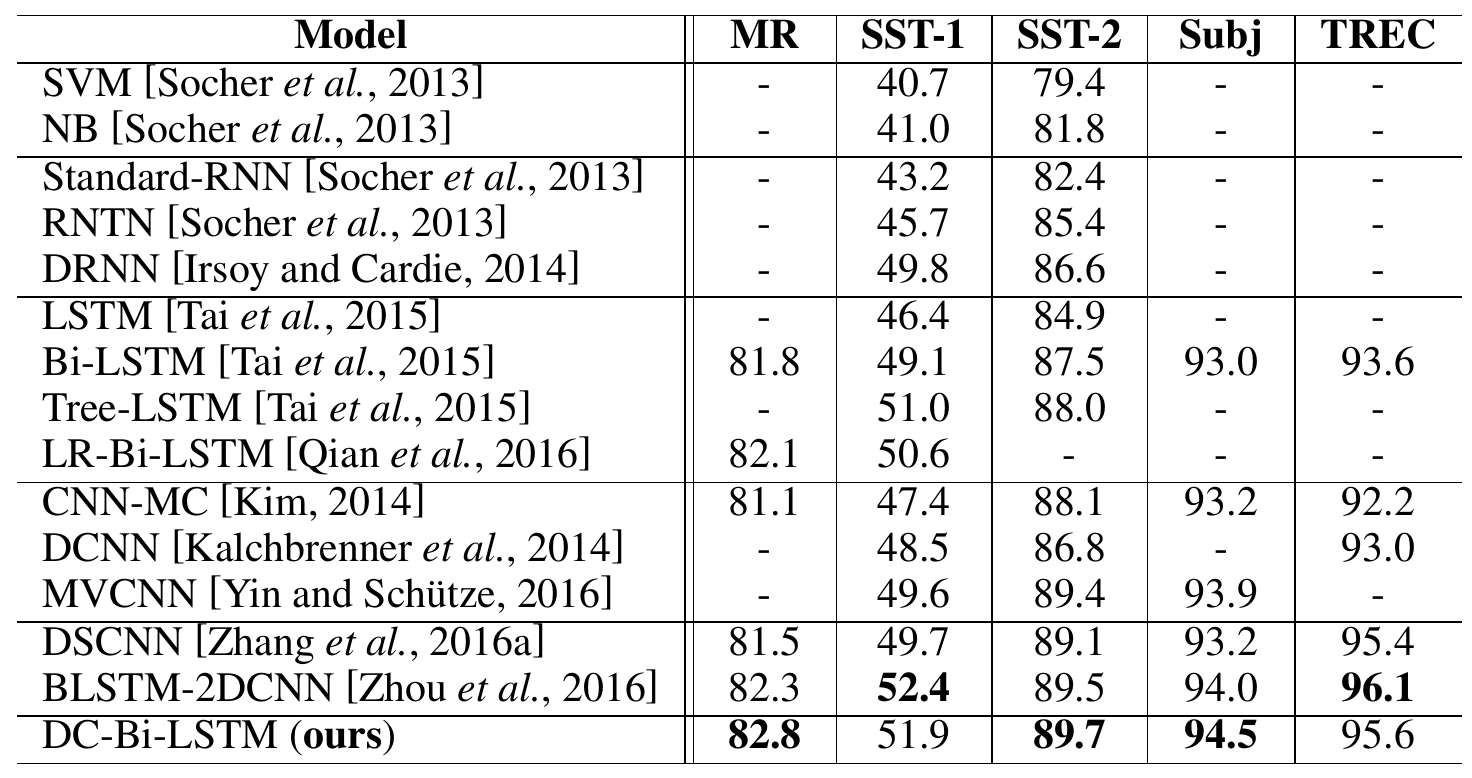 Further experiments
The authors conduct further experiments varying three of their hyperparameters:
nb_last units on last layer
nb_layers, i.e. the stacked LSTMs
nb_hidden units in all layers except the last
Parameter efficiency: Increasing nb_layers while keeping number of parameters constant might improve accuracy.
Increasing depth: Increasing nb_layers while keeping nb_last and nb_hidden constant improves accuracy.
Increasing width: Increasing nb_hidden while keeping nb_last and nb_hidden constant improves accuracy.
Comment - In the last two settings also the number of parameters increases. Therefore, the improved accuracy could also be explained by that. The conclusions to the effects of nb_layers and nb_hidden are not ultimately convincing.
Comments
The authors claim that 'the application of DenseNet to RNN' in NLP was novel. However, in Godin (2017) the same idea was used for RNNs.